About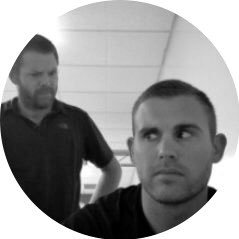 Mr. William "Ry" Culver is a high school English Language Arts teacher that has a passion for innovative teaching that blends traditional best practices with technology. Ry has provided educators with hours of professional development that transforms the classroom into a highly engaging and rigorous learning environment.
Dr. Justin Comegys is an instructional specialist that works directly with educators to provide them with research-based instructional strategies that support student achievement. Additionally, Justin works directly with teachers to create a culture of teacher to teacher collaboration to ensure that all teachers and students learn and grow.
Together, Ry and Justin make up the edutastic team, Two Guys Who Sort of Know What They're Doing.  Their core principles are Collaborate, Empower, and Give.  They accomplish this by collaborating daily with thousands of Twitter followers, empowering educators with inspirational professional development, and giving educators the technological resources their students deserve.  Ry and Justin are changing the world, one classroom at a time!